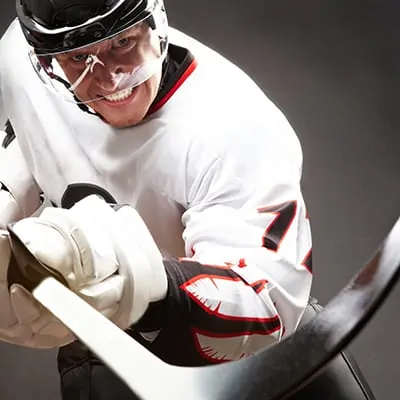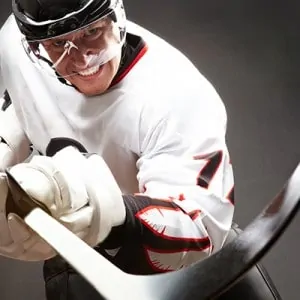 We've all seen those famous ice hockey players skating around the ice, grinning ear to ear after scoring a goal, and yet we can't help but notice that gap in their mouths where a tooth once was. A lost or chipped tooth is an all too common injury, not only in hockey, but in many other sports as well.
In fact, some of the most common dental injuries occur as a result from sports activity and include:
The best way to prevent these types of injuries is by using a mouth guard made at our Holland dental office.
Sports mouth guards can greatly reduce the risk of mouth injuries and can even decrease the chances of a concussion or jaw fracture. Both the American Dental Association (ADA) and the Academy for Sports Dentistry (ASD) recommend a properly fitted mouth guard to successfully protect your mouth during a sporting activity. And only your Holland dentist can give you a sports mouth guard that's properly custom fitted just for you.
At Huisman Family Dentistry, we encourage all of our athletes – both children and adults – to take care of their mouths during contact sports. If you're playing in a recreational league, your kids are just starting to play, or if you've been training and playing your whole life, a sports mouth guard made in Holland can save your teeth, and your smile. Don't wait for an injury to happen, take the preventive approach and call us today.