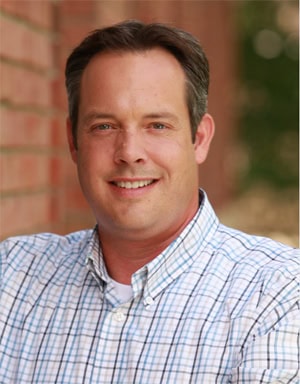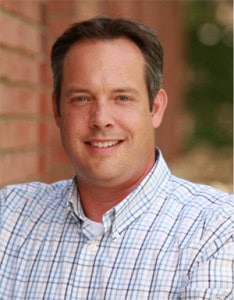 I never wanted to show my teeth when I smiled. I came to Huisman Family Dentistry with a pretty large gap between my front teeth and I was interested in orthodontics to close the space. Dr Jeff suggested closing the space with veneers. We decided to do all 4 front teeth to balance everything out in my smile. I'm very happy with the positive result. I did not have to do orthodontics, and the veneers took less time. I'm still getting used to my new smile! I am in sales, and the changes to my smile have affected my whole demeanor. It has made me feel more confident and outgoing, because I feel good about my smile. My wife and I had our first date a few weeks prior to having the veneers done. She loved me both before and after!
- Alex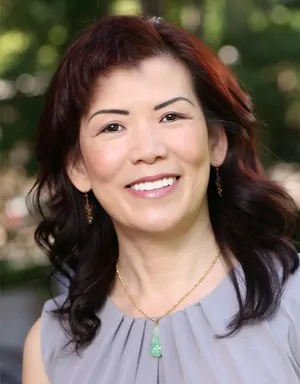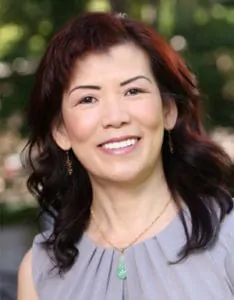 My smile was damaged – some of my teeth were missing and some of them were chipped.
Dr. Huisman showed me a few different scenarios for repairing them. One was just fixing the questionable teeth, the other one was to do quite a bit of work to make them also more aesthetically  pleasing. I decided to have them fixed properly for lasting results.
I was nervous about it all at first, but Dr. Huisman explained the procedures, and I felt better after he said he would start me out with temporaries, and then if everything was OK, he would duplicate the temporaries as permanent teeth.
Everyone in Dr. Huisman's office was pleasant to work with and very flexible, and all my procedures went well. I am so happy with the results! I smile quite a bit more now that my teeth are healthier and look so nice, and people really do notice. If you're having problems like I was, go see Dr. Huisman. It's worth it!
- Amy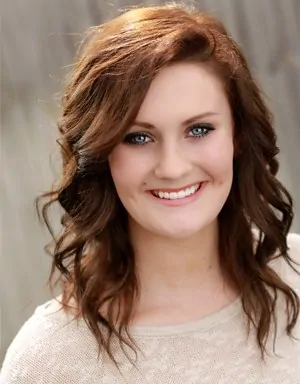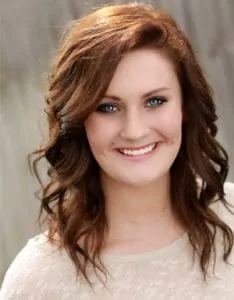 I was born missing 10 teeth! Most were molars that didn't matter much cosmetically, but the missing teeth in the front of my mouth significantly impacted my smile, and I was extremely self-conscious. When we first started looking into fixing my smile, I was offered three referral choices for the cosmetic work. But once my general dentist realized just how much work was necessary, the referral list was reduced to just Dr. Huisman!
The procedure started with implants. While the implants healed, Dr. Huisman placed some temporary bondings and crowns to help sculpt the gum tissue. Then they whitened my teeth so my new, implant-supported teeth could be as bright and white as possible. Dr. Jeff and his staff were extremely thorough, and made sure we were comfortable every step of the way. He is an absolute perfectionist – if there was ever a time to appreciate a perfectionist, it was when it came to my smile!
Dr. Jeff and his staff encouraged me to have the treatment and assured me it would be easy. I cannot say enough about about Dr. Jeff and his staff. They went above and beyond in everything from the communication, to the teeth color match, to the billing questions, to the meticulous work on perfecting my smile. The entire staff is incredible! Dr. Jeff even called to check on me following some of the more stressful treatment sessions to make sure I was ok. Now my teeth look absolutely amazing. I never dreamed it could look so great! People don't even know they aren't my own teeth – they just notice my great smile!
- Bailey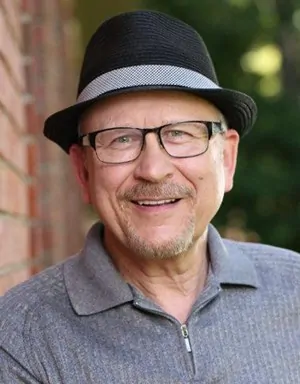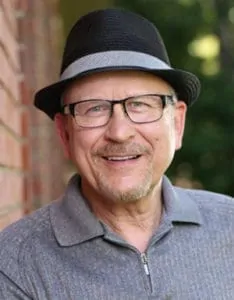 I met Dr. Huisman's dad at a computer users' group in Holland decades ago (early 80's), and I switched to have him as my dentist. When his dad retired, I went over to his son, Jeff.
My teeth had started wearing down at an accelerated pace and some were chipping because they were worn so thin. You could see, and I could feel, the chipped edges on one tooth. I realized that I would have problems in the coming years if I did not get them replaced.
Dr. Huisman talked to me about all the options. He went over the different scenarios in detail, explaining what level of repair each would require and how they would look. I decided to have my teeth repaired in a way that would last, and look and feel good. Before my teeth were completed, he built a set of temporary teeth for me to wear that looked and felt like the final teeth. That let me approve of them without having any surprises.
I was delighted by their appearance! Even when I was younger my teeth never looked this good. I have confidence when smiling or laughing, and people have noticed my teeth look great.
- Dave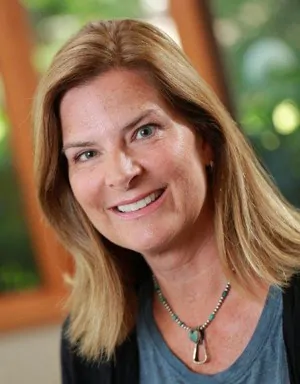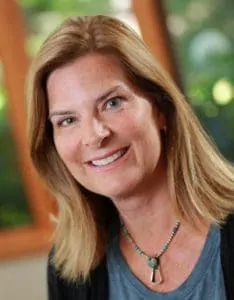 I am a dental hygienist and have always valued my smile. I have also been employed by Huisman family dentistry for 30 years – even longer than Dr. Jeff! We noticed a small area of decay at one of my checkups and that was the beginning of a completely new treatment plan!
The plan included orthodontics, implants, and crown and bridge work. I have always talked to patients about work they needed – I discuss treatments every day – but I hadn't really experienced much myself. Dr. Huisman and I decided to use my case as an opportunity to experience what patients go through.
I know I was treated like every other patient, with kindness and compassion. I have always respected Dr. Jeff's technical ability, attention to detail, and aesthetics, but I have a new appreciation for it now! I am very happy with the result of my treatment and I really love my confident, new smile. I think most people notice something new, but my smile is natural, not flashy. I now know first hand how every procedure feels, and how thrilling it is to have these kinds of results!
- Diana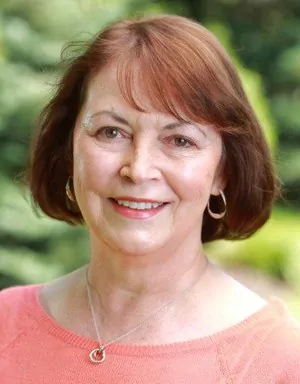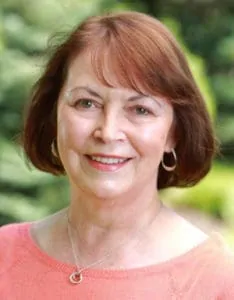 I was frustrated with the dentist I had been seeing and asked a friend at work for a recommendation. She highly recommended Huisman Family Dentistry. Over the years I had a lot of dental work done, including three permanent bridges, and my teeth were in pretty good condition. I did, however, have a space between my front top teeth, and my bottom teeth were crooked. Because of this, I always covered my mouth when I smiled or laughed.
When I first started seeing Dr. Huisman, he asked what my expectations were for my teeth, and I answered that I wanted to keep them. He asked if there was anything about them I did not like and that opened the door for how I felt about the way they looked. I was 59 years old and in a highly visible career – assistant to a CEO at one of Holland's major employers. Dr Huisman brought up the idea of braces, explaining that he could not really achieve the result he felt I wanted without first straightening my teeth! He recommended a local orthodontist and I decided to see him and get more information.
The decision to fix my teeth was not easy; it was both expensive and time consuming. But I think I had reached a point in life where I felt it was okay to do something this major for myself! I wore braces for nearly two years and saw Dr. Huisman regularly during the period the braces were on.
I didn't have the big wow moment after the braces came off because Dr. H had a lot of repair work to do. My bottom teeth were all chipped, but he made them even again! He also put a crown over one of my front top teeth, making my smile more uniform. Now, when I see pictures of myself smiling, I am amazed at how nice my teeth look! I think I smile more, and I do not cover my mouth! A nice smile is very youthful and one of the nicest things we can do for ourselves as we age – a bright smile takes years off!
- Donna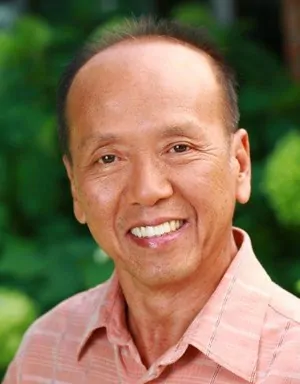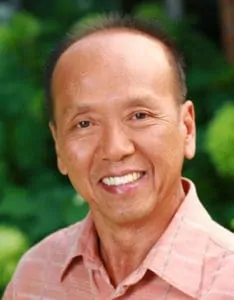 I was born and raised in Phnom Penh, Cambodia. Life there is very busy and some Cambodians never have the opportunity to visit a dentist even once in their lifetimes. That means that by the age of fifteen, many people have begun to lose their teeth. In fact, my own mother had lost half of her teeth by the age of 40, and told her children that,"After the age of 50, you will not have teeth to chew with and you will not be able to taste the flavor of food." I moved to the United States at the age of 28, and began to get the dental care I really needed. I am so pleased that I found Dr. Huisman. Not only is the office close to my home and very convenient, they offer quality work, great service, and friendly staff. Dr. Huisman told me that my periodontal disease was the first thing we needed to treat and recommended a deep cleaning to remove plaque. Now my mouth feels fresh and I feel great. Even better, I am now over 50 and I can use 90% of my teeth to chew and enjoy food! If you have any dental problems, I recommend that you see Dr. Huisman. Do it now and your dentistry will last for many years.
- Eddie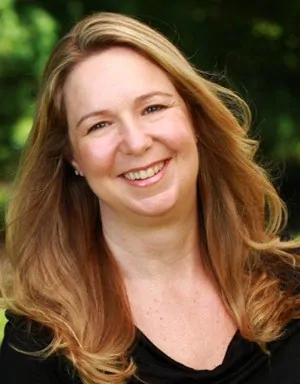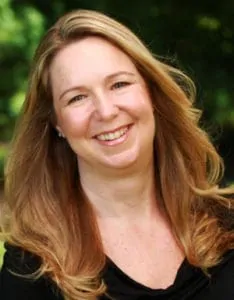 I have always been ashamed of my smile. Ever since I can remember, I have covered my mouth when I laughed and I always closed my mouth when I smiled for pictures. To make things worse, I have always been afraid of dental work too! Then one day, I worked up my courage and decided to do something about it. I was at the end of my rope! I made an appointment with Dr. Jeff, on a friend's recommendation.
His friendly staff greeted me at my first visit. When I started speaking (and sobbing) to Dr. Jeff, he was understanding and sympathetic. I could tell that he genuinely wanted to help. We talked over different options and came up with a plan that worked very well for me. He was open to hearing my opinion and answering all my questions.
I think listening is one of Dr. Jeff's best traits. I always feel comfortable and confident in his care because he takes the time to really come up with a well-thought-out plan for my smile. Thank you so much, Dr. Jeff, and all the staff at Huisman Dentistry, for taking care of me and supporting me during my journey to a bright, happy smile. No more closed mouth smiles for me!
- Jackie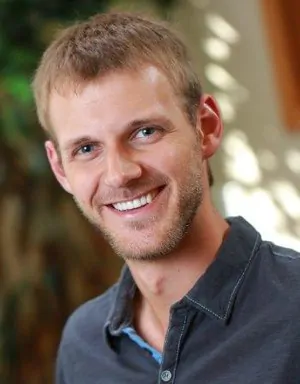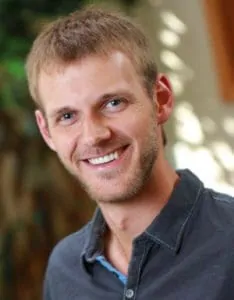 When I was 10 years old, I was involved in an accident that damaged several of my front teeth. Through the years my teeth were always a source of embarrassment and inconvenience, both functionally and aesthetically. When I finally decided it was time to correct the problems, I talked to Dr. Huisman about my options. He performed a comprehensive evaluation and recommended a multidisciplinary approach to address not only the appearance of my teeth, but also my bite, the shape of my gums, and my overall dental health.
I'm extremely happy with my smile now. After dealing with dental issues for years, it's such a relief to finally have a smile that looks nice. Just as importantly, I am thrilled to have teeth that function well! Now, I can live life without having to worry about my teeth. I'm confident that the work was done right and will last for many years. I would highly recommend Dr. Huisman for any dental work, especially for cosmetic dentistry.
- Jeremy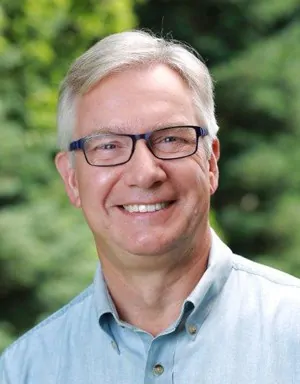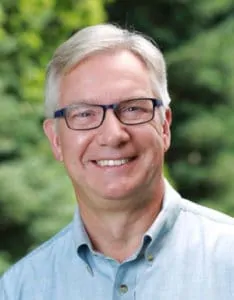 When you knock your front teeth out, no matter your age, it's quite traumatic. The big smile does not appear very often. Over the years I've had several sets of new front teeth, but Dr. Jeff is the first one to get it right. He's also the first dentist to have a sit-down consultation with me discussing options, listening to my suggestions, and answering my questions.
We ended up doing a little whitening on adjacent teeth and opted for a bridge rather than implants. Dr. Jeff worked on the fit until it was perfect and the color matched my other teeth. We even made the two front teeth a little bigger to look more like my original teeth. I was fitted for a bite guard to wear at night to protect all my teeth from wearing down. It was a long process but the end result was worth it. I love my smile again. Am I happier now? No, I've always been pretty happy. But I do have a new smile and I'm very pleased with that. Thank you Doctor Jeff.
The entire team at Huisman Family Dentistry, from Dr. Jeff and the dental assistants to the hygienists and the office staff, is great. My wife, Donna, my son, and my daughter are all Dr. Jeff's patients. Our family is part of Huisman Family Dentistry and we couldn't be happier
- Jerry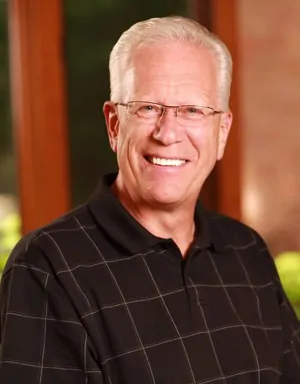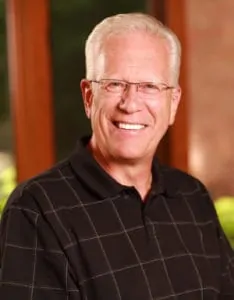 It might seem that I am a little old to be receiving braces, but let me share this story. At age 65 I asked Dr. Jeff just how long my front teeth would last before I would need to replace them in some way. His answer was one I had dismissed earlier…..braces. Dr. Jeff recommended Drs. Dan and Cadie George. I went for consultation and then began the actual process of braces to top and bottom teeth. I had NO idea that my migraine headaches would come to a screeching halt just two week after being "Braced Up!". Now I am 67 and my braces have been removed in less time than I thought possible! I have NO more migraine headaches I can simply not believe the awesome results of this tooth repair and try to share the results with anyone who will listen. Sometimes I forget how good my teeth look until I look in the mirror and see all the positive changes we have made together. Everyone I work with at Huisman Family Dentistry is hospitable, caring, efficient, up-to-date knowledgeable and willing to go the extra mile in a caring, comforting way. Thank you, Dr. Jeff for the great oral care you and your awesome team administer.
- John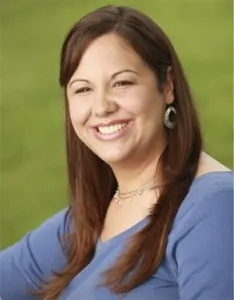 I have been a patient at Huisman Family Dentistry all of my life. I have always liked coming to the dentist and Dr. Jeff is one of the reasons. He always makes the dental visit a positive experience. I like having a perfectionist work on my teeth.
- Kristin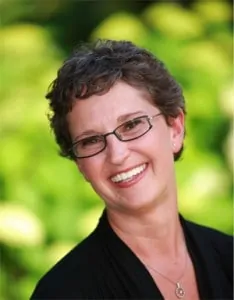 Recently I was faced with the need to replace bridgework that was over 30 years old. I had to choose between a bridge and implants. Dr. Jeff Huisman and his staff were an amazing group to work with from start to finish. Dr. Jeff clearly explained my options and, once I decided on implants, provided me with a step-by-step description of the process, which I really appreciated. His work was incredibly thorough, detailed and accurate and he consistently checked with me after each major procedure to make sure that the temporaries were fitting properly. He and his staff were extremely patient with me and my high anxiety level and they did everything possible to make me comfortable.
Dr. Jeff worked very well with the oral surgeon who did the bone graft and implants and kept an open line of communication, creating a great team working on my behalf. The entire process was long and, at times, inconvenient but well worth it. My teeth fit wonderfully, match my natural teeth in appearance, and work like teeth should. In addition, I feel better overall than I have in 20 years. The chronic pain in my face, neck and shoulder is gone. Removing the old bridge and replacing it with implants relieved the strain and tension on my muscles so that I am now living pain-free! Had I chosen another bridge, I would not have received a permanent fix for my missing front teeth and I would likely have reintroduced the chronic pain. Allowing the individual teeth to move independently of each other has made an incredible difference in my jaw and neck muscles. I'm very happy with the look and feel of the implants but I'm most pleased with the opportunity to face each day pain-free.
Many people have asked why I was willing to go through all the work it took to get these implants. For me, 10 months of procedures is nothing compared to the rest of my life with pain-free activity. Anyone living with chronic pain would probably agree with me. I still hate having dental work done but I would recommend Dr. Huisman and his staff to anyone. They are professional, punctual, very particular and extremely caring. For creating dental implants that need to last for decades, I can't imagine anyone better.
- Linda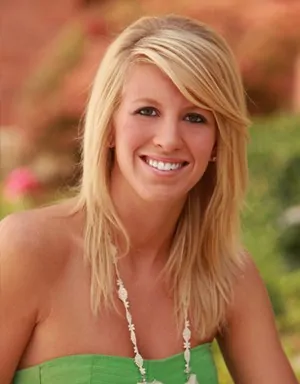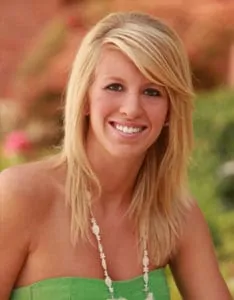 After chipping my front teeth, I was worried about them looking normal again. Dr Huisman did a great job fixing them. I can't even tell they were chipped! My friends were amazed too because they had seen what they looked like before the bonding procedure. Now I love smiling again!
- Megan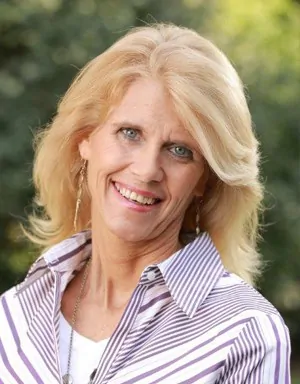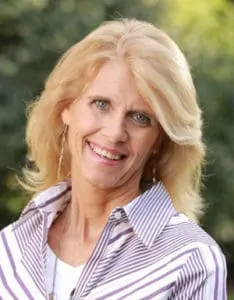 I had problems with my teeth on an ongoing basis, but I did not want to face the fact that I needed treatment. I didn't have many of my back teeth, above or below. My idea of myself was pretty low: I didn't have much confidence or feel that I was very pretty. I couldn't eat very well either, so my overall health was definitely affected.
I knew Jeff from church and I thought he might be a good person to talk to. I can remember telling Jeff, before he even looked in my mouth, that my teeth were in pretty bad condition. I was sure one of my front teeth needed to come out and couldn't be saved. To lose a tooth that close to the front made me nervous, and I didn't know what I was going to do.
Amazingly, he told me my teeth weren't as bad as I thought they were and gave me two options: Either get them all pulled (but asked if I'd feel comfortable with that) or I could go with partials on the top and bottom. Dr. Jeff was kind and sensitive when talking with me about my teeth. He said he didn't feel that losing my teeth would have been a great choice, since I'm an amputee. That made me feel very connected with Jeff. I thought it was very kind that he would take that angle, and talk to me in such a personal way. Jeff is a wonderful guy.
I'm very afraid of dentists. What made me want to go in there and sit in that chair was the moment I realized that he had compassion for me, something I had never felt before with a dentist. Even when he was working on my teeth, he was very compassionate. Once the work was done, I really felt good. I had teeth! If I had to lose my teeth, I wouldn't want to smile at all. They've done an excellent job!
If you have been considering having your smile repaired or teeth replaced, have patience. Take time to work through the adjustments, because after all is said and done, it's so worth it. I'm so glad I did it.
- Tammy